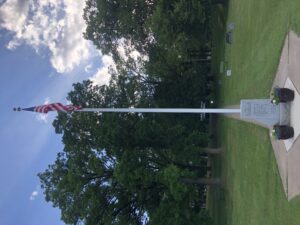 The new flag pole was installed and ready for Memorial Day 2021.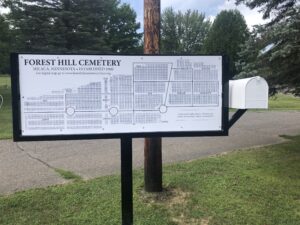 Forest Hill Cemetery has added a map and burial list.  It is located in the north turn around in the main driveway.  The burial list is located in the mail box next to the map.  The cemetery has also been divided into sections on the map to help people locate gravesites.
Hayden Hultman from Milaca Boy Scout Troop 19, with the help of many generous donations, completed his Eagle Scout Project at Forest Hill Cemetery.  Hayden and Troop 19 installed a seating area with benches near the walking bridge.  They also planted trees and shrubs along the walkway.  Forest Hill Cemetery would like to thank Hayden, Troop 19 and the donors for this wonderful addition to the cemetery.